Our Services
Let Kunini partner with you to bring you new energy solutions!
about company
We employ people that take pride in their work
Kunini has been in business since 2002 and has offices in Hua Hin and Pattaya, but works all over Thailand. Kunini is a well-established, versatile Solar EPC & Electrical Contractor. We take on the entirety of any project right from beginning to end. We will manage and oversee every element of the project for the customer, from the initial planning through to completion.
From the first consultation, we take on the entirety of any project right from conception to operating concern. We will manage and oversee every element of the project for the customer through to completion. One of Kunini's strengths as a Solar EPC Contractor is its experience as an Electrical Contractor in Thailand since 2005. This allows us to provide the highest quality of service to our customers, while still remaining on the cutting edge of technology.
Kunini provides solar and electrical solutions to a diverse range of customers including residential, commercial, and industrial customers. We guarantee our customers the highest quality of service and personal attention, backed by our commitment to safety and quality workmanship.
We are proud to be a leader in the industry and strive to exceed industry standards and customer expectations. Our experienced team of professionals is dedicated to providing the best quality service and solutions to our customers. Our team is passionate about what they do and committed to providing the highest level of customer satisfaction.
At Kunini, we believe that every customer should be treated with the utmost respect and care. We strive to provide a quality of service that reflects our commitment to excellence. We take pride in our work and strive to exceed our customer's expectations. With Kunini, you can rest assured that you are receiving the highest quality of service and solutions.
Our Teams Can Design Solar PV System For Any Type Of Projects; Residential or Commercial
Protecting Your Solar Asset & Taking Care Of Our Customers Are Two Key Components That We At Kunini Solar Take Pride In.
At Kunini Solar, We Only Install Quality Products & Components For Every Solar Rooftop, Ensuring That Your Solar Asset Performs as Expected & As Promised..
Low costs
Improving the energy efficiency of a building
With the production of solar electricity, you are less dependent on the power grid and its pricing policy. There are no moving mechanisms and components in the solar power plant that require constant maintenance and checks. Solar panels improve the energy label of a building and, in the case of new builds, are the most cost-effective way to achieve energy efficiency goals.
Clients Testimonials
Here's what our clients say about us
"I tried contacting 3 companies to provide a quote for my residential solar PV installation in Kanchanaburi district. Kunini were the first to respond and also the most professional in.
"Kunini Electrical have installed a 5kw on grid system to my house, very professional company with both the installation and admin. would recommend them to anyone considering a solar system." Robert.
"Kunini did a very professional job. Very happy with the installation and the layout. Very good support, and always a quick reply/response when you have a question. Will recommend Kunini to everyone that.

"Kunini really is the place to go for high quality work. I wanted to install solar panels for my house to bring the electric cost down and they advised me.
Kunini just finished our 5.4 kw system. Less than 2 full days to complete installation. This is the most professional company I have dealt with in Thailand. From first contact,.
Turn your
Expense into an Asset,

install a solar rooftop and save up to 60% off your current electricity bills.

Feel free to view some of our projects we have installed over the years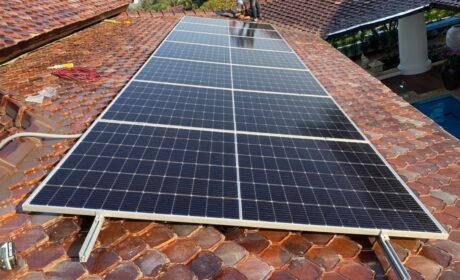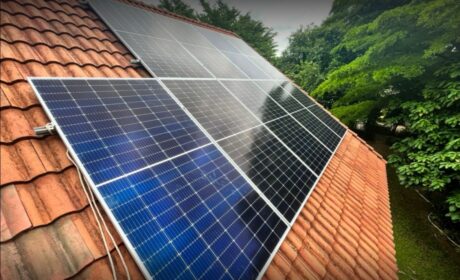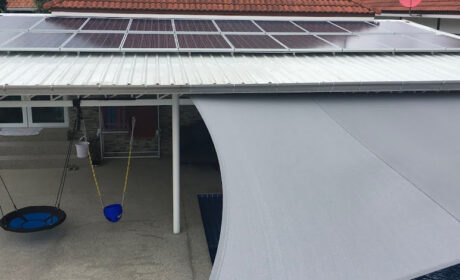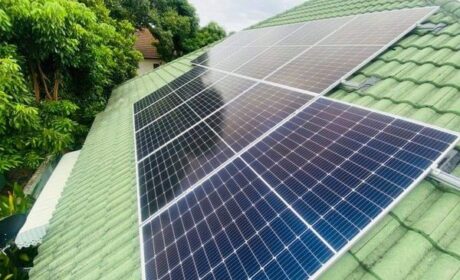 Solar energy is an inexhaustible
and free source
Solar energy is a simple and environmentally friendly way to produce electricity for yourself locally. The resources needed to generate electricity are available free of charge around the world, and the production itself does not affect the health or well-being of people.